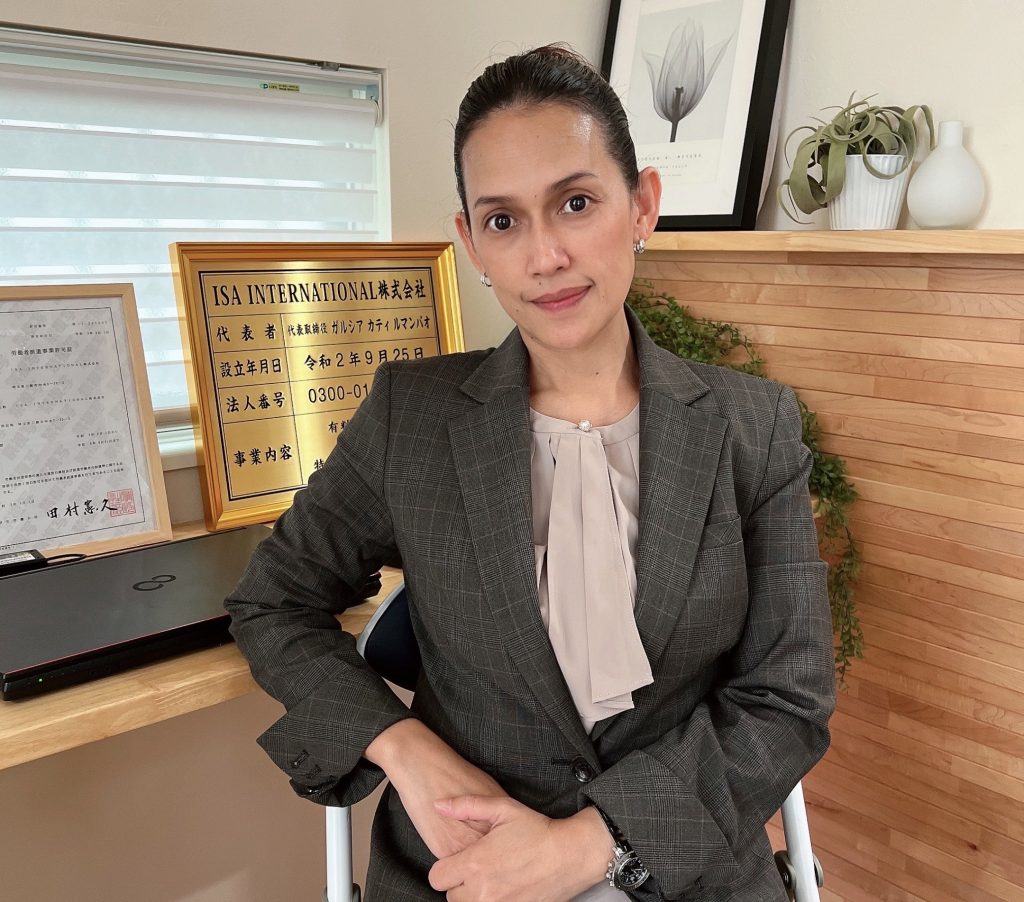 Welcome to ISA INTERNATIONAL!
ISA International is a company that focuses on Human Resource Management, we are also active as a dispatch company and support organization.
We have established our company based on the objective of uplifting and giving different people whether in Japan or living overseas to be part of a vibrant work culture that the land of the rising sun has to offer. ISA stands for:
Innovative,
Service oriented, and
Action.
We aim to innovate our ways of dealing with different situations, offering different approaches and making sure the service we provide through Human resource upholds the truest form of quality and takes action to different opportunities possible.
As a Filipina, it is a great honor to be of service to everyone. ISA means one (1) in the Filipino language and we will uphold our core values of trust, respect and camaraderie to become one and united. "You are the only ONE in our hearts (You are the only one for us)."
With ISA, we will be "building dreams for brighter tomorrow."
ISA International Co., Ltd. was founded in September of 2022 by Representative Director Cathy Lumampao Garcia, a Filipina that was born and raised in Ilo-Ilo, Philippines together with her good friend Mr. Enrique Gonzaga who was born and raised in Bacolod and acted as the COO. Ms. Garcia and Mr. Gonzaga envisioned establishing a company focusing on human resources in Japan. It was also intended for foreigners, especially the Filipinos to have a platform and be part of a globally competitive workforce in Japan which is essential for the country's economic growth. Together they strived to establish the company amidst the pandemic.
ISA International Co., Ltd. aimed to be the bridge for people who would like to pursue a better future by introducing possible workers to different job exposure through different industries partnered with the company.
ISA International Co., Ltd.
〒341-0038
2-39-2 Misato Chuo, Misato City, Saitama Prefecture 
10:00-17:00 (telephone reception is open all year round from 09:00-17:00)
Temporary Dispatch Permit (11-301537)
Paid employment placement business (11-Yu-301014)
Special Skills Alien Registration Support Organization (20-005816)